BETSY ANDERSON
MANAGING EDITOR
THE COMSTOCK REVIEW
MURIEL CRAFT BAILEY 2018 POETRY CONTEST
FINAL JUDGE:  MAGGIE SMITH
First Prize: $1,000 (The Muriel Craft Bailey Memorial Award)
Second Prize: $250      Third Prize: $100
Honorable Mentions receive a one-year subscription.
Submission Period  APRIL 1st to JULY 15th (postmark)  NO EXTENSION
FOR COMPLETE GUIDELINES, CLICK THE "POETRY CONTEST" TAB ABOVE

FOR MAIL SUBMISSIONS:
Send to: The Comstock Review Summer Contest, 4956 St. John Drive, Syracuse, NY 13215.
Fee is $5 per poem, no limit to poems.
Names and contact info should be on the backs of the poems
SASE Optional 
OR
SUBMIT ONLINE
($25 plus $2.50 online fees for up to 5 poems):
No names or contact info on poems.  This info MUST be in cover letter.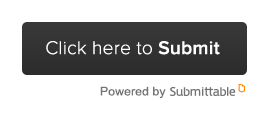 DON'T FORGET TO SUBSCRIBE, SO YOU DON'T MISS A THING!  SUBSCRIBERS ARE WHAT KEEP US GOING!  SUPPORT NOW.  You can use Submittable for ease of subscription.  Click "Submit"  and do it there.  Otherwise, send $20 for a one year subscription (2 issues) to:
THE COMSTOCK REVIEW
4956 St. John Drive,
Syracuse, NY 13215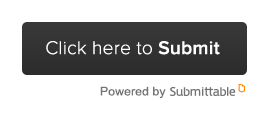 THE OPEN READING PERIOD FOR POEMS IS OPEN BETWEEN
JAN. 1, 2018 AND MARCH 31, 2018.
THERE ARE NO FEES FOR POETRY SUBMISSIONS DURING THIS PERIOD.
MOST PUSHCART NOMINATIONS WILL COME FROM THIS PERIOD.
FOR GUIDELINES, CLICK ON 'OPEN READING PERIOD' TAB ABOVE 

FOR MAIL SUBMISSIONS, SEND TO:
          The Comstock Review Open Reading Period
4956 St. John Drive, Syracuse, NY 13215.
OR
TO SUBMIT ONLINE:
WE HAVE A WINNER!!  The winning chapbook is "Mourning Dove" by Paul Martin of Allentown, PA.  This contest has been a great one, and every Honorable Mention and Finalist deserves publication.  See CHAPBOOK CONTEST tab for  FULL LIST OF RUNNER-UPS.  We are proud of you all!  John Bellinger is our Chapbook editor.
IF SUBMITTING, SUBSCRIBING OR PURCHASING AN ISSUE OR CHAPBOOK ONLINE, USE THE BUTTON ABOVE AND FOLLOW ADDITIONAL GUIDELINES .
****************************************
***************************************