BETSY ANDERSON
MANAGING EDITOR
The Comstock Review  presents
The 2018 Comstock Writers Group Chapbook Contest 
Accepting submission from Aug 1st to Oct. 31st (postmark)
First Prize: $1,000 plus publication and 50 author's copies.
Entry Fee: $30/chapbook (includes copy of winning chapbook)
Submissions accepted after August 1 — to postmark October 31
FINAL JUDGE:  Peggy Miller (Comstock Review editor)
SEND TO: The Comstock Review Chapbook Contest, 4956 St. John Drive, Syracuse, NY 13215
OR
Submit Online using the button below: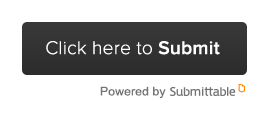 New Guideline: The poet must NOT have already WON a previous chapbook contest in The Comstock Review.

The Rules:
1.   Submissions must be unpublished as a collection, but individual poems may have been previously published in journals.
2.   Will consider simultaneous submissions as long as the poet notifies us immediately upon acceptance elsewhere.
3.   Submit 25-34 pages of poetry, single-spaced (1 page=38 lines maximum, including spacing between lines;
poems may run longer than 1 page). Manuscripts either too short or too long will be disqualified.
4.   Do not count title page, table of contents, acknowledgments, dedication, or bio in the page length.
5.   Do not send illustrations, photos, or any other graphics attached to the poems.
6.   Manuscripts should be paginated and secured with a binder clip; no staples or plastic covers.
7.   Judging is done without any reference to the poet's name.  All entries are screened by the editors of The Comstock Review.
8.   Include 2 cover pages: 1 with mss title, poet's name, address, phone number, and e-mail address; second with mss title only.
       Poet's name should not appear on poems. List acknowledgments on a separate, removable page.
9.    Include SASE for results only; mss will not be returned.
SEND TO: The Comstock Review Chapbook Contest, 4956 St. John Drive, Syracuse, NY 13215
Final Judge for 2018 will bePeggy Miller

Entry fee $30 (includes chapbook)
Winner is notified in December.
Winning chapbooks are saddle-stitched, and available at $12.00 per copy.
For ordering details, email poetry@comstockreview.org.
($30 plus $2.50 online fees for up to 5 poems):
No names or contact info on poems.  This info MUST be in cover letter.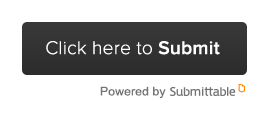 DON'T FORGET TO SUBSCRIBE, SO YOU DON'T MISS A THING!  SUBSCRIBERS ARE WHAT KEEP US GOING!  SUPPORT NOW.  You can use Submittable for ease of subscription.  Click "Submit"  and do it there.  Otherwise, send $20 for a one year subscription (2 issues) to:
THE COMSTOCK REVIEW
4956 St. John Drive,
Syracuse, NY 13215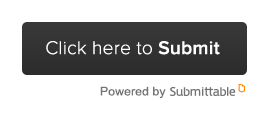 IF SUBMITTING

, SUBSCRIBING OR PURCHASING AN ISSUE OR CHAPBOOK

ONLINE

, USE THE BUTTON

ABOVE

 AND FOLLOW ADDITIONAL GUIDELINES .
****************************************
***************************************