The Comstock Review presents the winners of the
2016 MURIEL CRAFT BAILEY POETRY CONTEST
MARGE PIERCY, JUDGE
First Prize ($1,000)
Peter Ludwin of Kent, WA, for Wolf Concerto

Second Prize ($250)
Judy Kaber of Belfast, ME for Those days they kept the broken children…
Third Prize ($100)
C.B. Follett of Sausalito, CA for Sounds in the Quiet
Honorable Mentions (In alphabetic order)
(Each Honorable Mention poet will receive a subscription to Comstock Review for 2017)
Eileen Malone of Broadmoor Village, CA for two poems:
Stripping Wallpaper and Locked Ward, Again
Mary Pratt of New Haven, VT for 10 Rules For Poetry, #9
Faith Williams of Washington, DC for Eurydice descends
Special Merit poems
Allison Adair of Brookline, MA for Thirst
Charles Atkinson of Soquel, CA for Start Over
Laura Beaseley of Atlanta, GA for two poems:
Mars   and   Charles to Annie Darwin
Audrey Childress of Burlington, KY for I bruise the world like Enoch's giants
Rachel Dacus of Walnut Creek, CA for So Near
C.W. Emerson of Los Angeles, CA for Afterword
Karen Greenbaum-Maya of Claremont, CA for Knots and Their Untying
Julie Hassett of Narragansett, RI for Abscess
Carrie Heimer of Fairbanks, AK for Nursing Mother Contemplating Blood
Mary Makofske of Warwick, NY for This One Life
Victoria Marinelli of Milwaukie, OR for For and Against Nature
Frank Paino of Berea, OH for Armageddon
John Power of Visalia, CA for   Ars Poetica
Katherine Pyne-Jaeger of Flintridge, CA for Constellate
Barbara Sabol of Cuyahoga Falls, OH for Ibeji
Cathie Sandstrom of Sierra Madre, CA for What the Hammer Knows
Mara Adamitz Scrupe of Philadelphia, PA for two poems:
Keeper Of Debris and   White Voice
Jeanne Wagner of Kensington, CA for two poems:
Happy Hour at the Compass Rose   and How Gravity Makes Us Dance
Gail Waldstein of Denver, CO for timbre
All poems are screened by the Comstock Review Editors.
All poems listed went to the Final Judge and will appear in our 30th Anniversary Awards Edition, 2016
Editors and Final Judge do not know the poets' names until winners are selected.
The Comstock Review Annual Poetry Contest 2016
30th Anniversary Contest
GUIDELINES AND ENTRY FEES
FINAL JUDGE:  MARGE PIERCY

First Prize: $1,000 (The Muriel Craft Bailey Memorial Award)
Second Prize: $250 Third Prize: $100
Honorable Mentions receive a one-year subscription.
Submission Period Opens April 1st annually. Deadline: July 15th (postmark)
FOR MAIL SUBMISSIONS:
           Send to: The Comstock Review Summer Contest, 4956 St. John Drive, Syracuse, NY 13215.
We really like this method.
Fee is $5 per poem, no limit to poems.  SASE Optional 
OR
submit online
($26 for up to 5 poems):  No names or contact info on poems.  This info MUST be in cover letter.
To submit online, press black "click here to SUBMIT " button below.
YOU CAN ALSO SUBSCRIBE  TO THE 30TH ANNIVERSARY ISSUES USING SUBMITTABLE.
CLICK "click here to SUBMIT."  YOU WILL SEE SUBSCRIBE.
Here's how it works — Our editorial staff chooses approximately fifty to sixty finalists. The highest scoring finalists (25 or so) are considered Special Merit poems. Special Merit poems go to the judge. The judge determines the top three prize winners. The entire editorial staff then selects the Honorable Mentions from the remaining Special Merits.
The Rules:
1. Each poem on a separate 8.5 x 11 page, typed.
2. Poems must be original, unpublished in ANY medium, print or electronic. We do not accept simultaneous submissions. The Comstock Review reserves the first refusal rights if there is any error in the poet's records that results in simultaneous submission. Editors have the right to disqualify all poems submitted by a poet if there is any question of previous publication or notice of acceptance elsewhere by accident.
3. No poem must exceed 40 lines, beginning with the first line of text below the title. DO NOT count blank lines. Please also consider our 64-character line width when submitting.
4. Name and ALL contact information on the REVERSE side of EACH poem entered. If not, we have to disqualify any/or all poems lacking this information. Contact information submitted on the front of poems will disqualify entries.
5. Send SASE for results only. No poems will be returned.
6. All Prize Winners, Honorable Mentions, and Special Merit Poems are considered accepted work, and will be published.
7. PLEASE NOTE: The entry fee is $5 for per poem sent by mail, no limit.  Online it is $26 for up to 5 poems.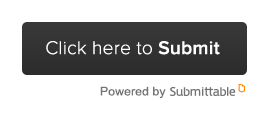 The Comstock Review presents the winners of the 2015 Muriel Craft Bailey Contest
Judge: Allison Joseph
First Prize, $1,000
Steve Lautermilch of Kill Devil Hills, NC for "Is a fish,"
Second Prize, $250
Justin Hunt  of Charlotte, NC for "Two West and a Half South"
Third Prize, $100
Karen J. Weyant of Warren PA for "Flypaper"
Honorable Mention Poets
Jenna Bazzell  of Ponca City, OK for "My Mother Dreams of her Miscarried Twin Daughters"
Bill Griffin of Elkin, NC for "Strikers at RJR-Filmco"
Claudia Van Gerven of Boulder, CO for "The Octopuses"
Special Merit Recognition Poets in Alphabetic Order
Elizabeth Aoki of Seattle, WA for "Flipover"
Brenda Steven Baer of Fairfield, CT  for "The Poet Prepares for the Poem"
Jenna Bazzell of Ponca City, OK for "Kudzu"
Elizabeth Chapman of Palo Alto, CA for "By an Ancient Fishing Pond, Kaupulehu, Hawaii"
Carol Frith of Sacramento, CA for "Ghost Town on 395"
Joanne E. Gates of Jacksonville, AL for "Inside a Corner of Escher's "Relativity"
Teresa Gilman of Syracuse, NY for "Listen"
Judy Kaber of Belfast, ME for "Litany", "In the ghost room" and "Waiting for my body to catch up"
Sheila Kelly of Pittsburgh,PA for "The Drexel Boys"
Anna Leahy of Orange, CA for "The Habits of Light"
Jeri McCormick of Madison, WI for "In Transit"
Meryl Natchez of Kensington, CA for "Poem for Paul"
Connie Post of Livermore, CA for "Shadow Light"
Bill Van Buskirk of Bryn Mawr, PA for "Ice King " and "Single"
Claudia Van Gerven of Boulder, CO for "The Climate of Denial"
Martin Willitts, Jr. of Syracuse, NY for "Horse Training"
All poems listed will be published in CR Vol. 29, #2.
All poems are screened by the Comstock Review Editors.
Editors and Final Judge do not know the poets' names until winners are selected.